Build an Essiac Website of your Own Today With Solo Build It
You can build an essiac website just like we did with this layperson friendly program.
Want to build an essiac website? It is easier than you think when you have the right program!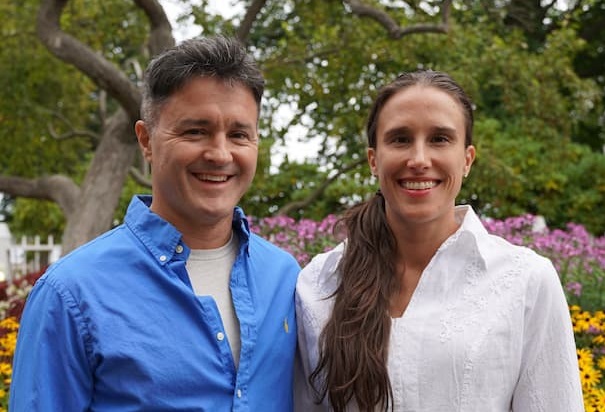 The decision to build an essiac website was game changing for us.
"I am 40 years old and purchased my first Solo Built It! site back in 2005 to have a website to advertise my in-home personal training business and my fitness book. All I was really looking for was a good solid website, I didn't really think I could earn residual income or have tons of free advertising from my website. I didn't think that was possible without a huge marketing budget, which I certainly didn't have! In fact I had less than $1000 to my name at the time. My fitness marketing mentor recommended Solo Build It! as the best website program, and most importantly, something that was simple to use and something that I could do myself (as I couldn't afford to hire someone to do it for me). $400 was a lot of money for me at the time (the price has since gone down to $300 - still a lot for a new small businessperson).

A few months later I purchased a second site for my husband's herbal tea product. We knew we needed to build an essiac website, stat. The product is in high demand and the formula is not in the public domain. Therefore, we had sales coming in right away that allowed me to do an aggressive PPC (Pay Per Click) campaign for that site - something that Solo Build It! taught me how to do. Over time, I found myself getting many personal training clients via my personal training company Home Bodies in-home fitness training, so both businesses were thriving! The day my essiac site was built was a happy day indeed. And I will never work for somebody else again!
I didn't plan to be an entrepreneur growing up, but looking back, I liked to make things to sell as a kid and I never pictured myself in a cubicle but I still didn't know what I'd do with my life. I love the freedom of working from home and not having to answer to anyone. And the income from my essiac site and my personal training business is more than I ever expected to be earning at this point in my life, or maybe ever. I couldn't be happier!!

I Can't Stop Talking About How Much I Owe My Success to Solo Build It!
I rave about using Solo Build It! to everyone I know. Some people are a little intimidated about having to learn the program & read the pdfs, etc. But I can't believe people can let their dreams die that easily. All you can do is share information and it's their decision. People don't realize that if they hire someone else to build a site for them, they never learn what's really going on and they have no real power to control their website or their life's destiny, not if they aren't taught the correct process from the beginning. Learning takes time but it pays back so much. I would never go back to having to pay someone else just to make a change on my site.
I used to be a personal trainer at a number of gyms. They all said I was crazy to leave. Now I have more clients in-home than I ever had at gyms, and even many clients that attend the very gyms I quit working for, but now I get to keep the entire session rate. They hire me as an exercise advisor even if I can't enter the facility with them. Luckily I am good and quick at creating content, which I was doing already via my book and newsletter. The transition to web pages was easy. The essiac website we have built gives us good residual income with repeat orders.

There is so much to do so little time, but it's a good problem to have! I have so many ideas on how to expand the essiac website business. We have hired many people to help out because we are so busy now. People teased us for not having "real jobs." They said it would never work...until they saw how much money was coming in! Now that just ask how I did it, and so fast. Solo Build It! had a ton to do with it! The personal training site and essiac site keep me way busier than just having a regular job, and I love what I do! 
I feel like the world is my oyster now and when I was in my third & fourth years of college I felt hopeless about my future. I didn't see how I would ever be happy in the adult world full of it's drudgerous obligations. Most of my personal training clients who are very wealthy have their own small businesses. I'm definitely sold on having my own business! It's the lifestyle I wanted even if the money wasn't good in the beginning, but fortunately now I have the best of both worlds: a great life, AND a great income. I love what I do during the day and I can work in my pajamas much of the time if I want to. And so far with Solo Build It!, every year has been better and better.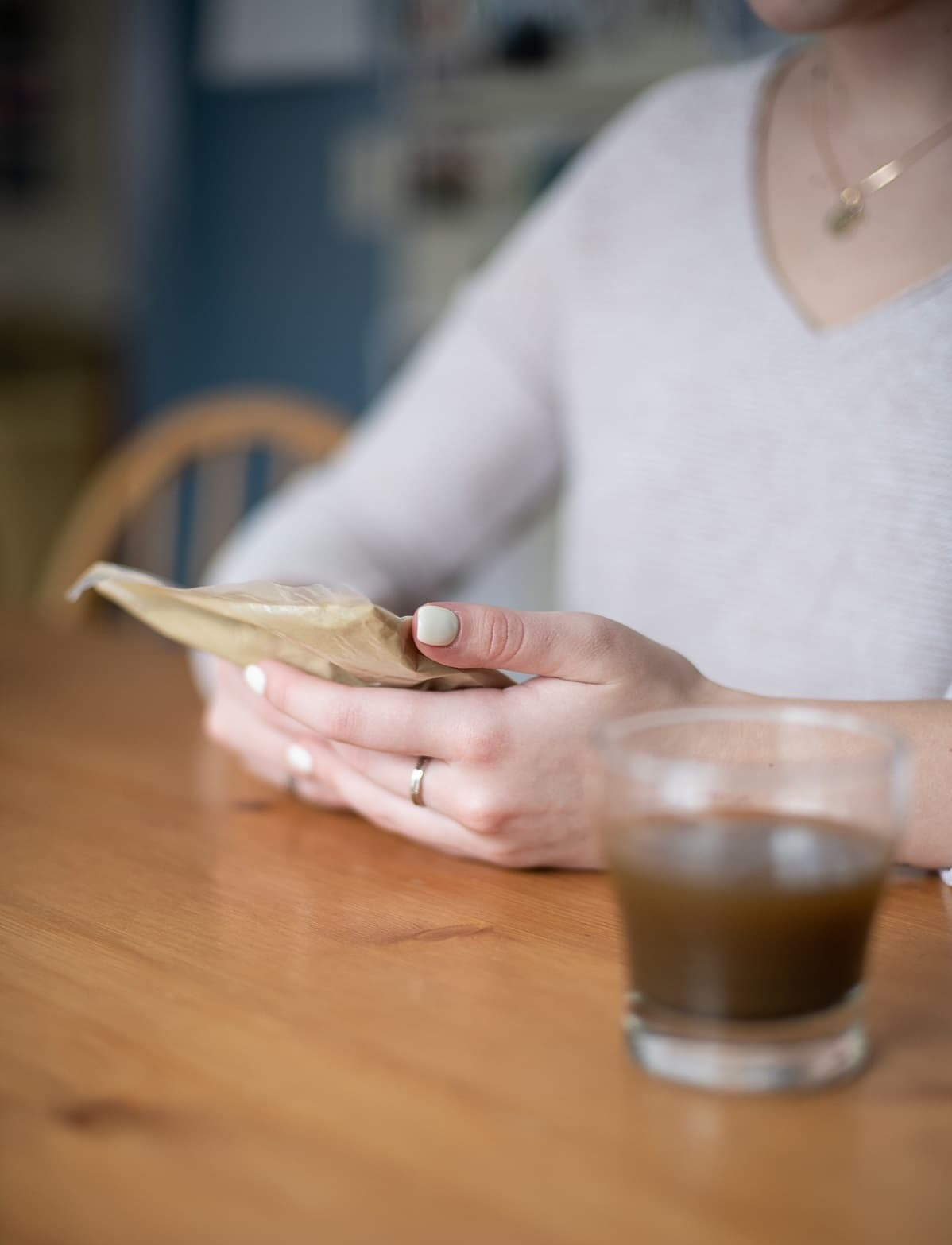 If you would like to build an essiac website on your own, Solo Build It! is my go-to suggestion.
All I was looking for was an easy way to put a website up for my personal training business...but Solo Build It! opened up my eyes to so many new possibilities. Once I saw how easy it was to put up web pages (each one took about 20 minutes, tops) I thought I might be able to build an essiac website for my fiancée's herbal product, essiac tea, as well. Because I had zero experience building websites I wanted to make sure that some kind of support or manual was included to help me build my site. With Solo Build It!, luckily I got it all. I was the perfect candidate to get swindled on a scam because of how little I knew about building websites, but luckily Solo Build It! Is the farthest thing from a scam (They give you free new features all the time, that many other companies charge extra for).
Anyway, the software included an online action guide that eased us through each step of the process. As I learned more about websites, I realized that I wanted web pages that advertised both my personal training business and also passive income opportunities for me related to fitness and exercise, such as product sales and pages for which I could charge for advertising space. I wanted to find the most profitable keywords to design my pages around. These keywords would be ones people type into the search engines such as Google when looking for fitness and exercise information. I especially wanted to know what health and fitness topics people were searching for and not finding. Then I could build my website around those terms. The software that helped me discover these keywords was very easy to use. All I had to do was come up with a general keyword related to health and fitness, such as "running." I typed this word into the text box and pushed the button. Then I left the software to do its work. I could actually leave my computer for the few minutes it took to do this. After a little while the software had done its job and presented us with a list of words it found.

Along with the list of keywords the software also showed how many times each keyword was typed into the search box by somebody; i.e. the "demand" for the keyword. It then compared the number of times each word was searched with how many times it was found in the database and gave us a profitability rating. The more times the word was searched and the less times it's found in the database, the higher the profitability rating it receives. Due to this, I was able to figure out the best words to use while building my essiac website business to really take it to the next level.

The goal in all this, and what is so hard for someone without this software to do, it finding the words with the highest profitability. It's just like out in the real world where you need a demand for your product or service because, no matter how good it is, if no one wants it, it won't sell. For instance, a snowboarding shop probably wouldn't do that well in Mexico, but it would do much better in Vermont! If there is a grocery store in a town, but no grocery store in another town, you probably should build your new store in the one that doesn't already have a grocery store! You need to be something that people WANT and NEED. On the internet, you can be competing with the whole world, so you want to find the "holes" in what is currently being offered out there. This software program will help you find that. It's even less obvious to find these "holes" on the internet as it is in the real world, because you can't necessarily see them with your own eyes, and geography is less relevant. Someone from California can sell something to someone in Virginia, and vice versa. The world gets a lot smaller. Anyway, Once we got the list back from the first search on "running," we chose another word from this list to run the search again. This time we chose "weight lifting", another general word related to our hobby.

Again the software did its work and we were presented with an even larger list of words, which we studied and then deleted any words that weren't suitable. The last search was for "diet" and by the time the process was completed we had a list of over 350 keywords related to health and fitness that I could use to build a website about my business. Each keyword could then be sorted by number of searches (demand), number of websites using the keyword (supply) and the profitability, which is a comparison of the other two. For each keyword I also got a list of other websites that use that keyword. I can use this list to find websites to exchange links with or to partner with in any other kind of business venture I can work out.

Once I had my blueprint completed, the next step was to register my domain name I wanted for my essiac site (which was included in the cost of the software!) The software helped me choose the best name for my website and then registered them for me and does so each year without me having to worry about it. No having to register and pay for this step separately.

Now it was time to actually build the essiac website. The software guided me through each step of actually building every web page. I started by building the page about my personal training business, because I wanted that available for viewing as a first priority. After all, gaining more personal training clients was my primary source of income when I first started with Solo Build It!. Once I had the page for Home Bodies in-home personal training up and running, I choose the most profitable keywords to build additional pages that hopefully, one day, would increase sales of exercise equipment and supplements and allow me to make more passive income, so that I wouldn't have to work out of the house as much if I didn't want to. I did the same for my essiac website. First I built the pages that listed the product for sale, and then I fleshed out the sites to include other information that would be useful to my customers and please the search engines so they would be more likely to rank my site for free.
Adding graphics and links is incredibly simple. I'm sure that my nine-year old niece could do it. The background images and all of that design stuff, well you can use the super-easy templates Solo Build It! lets you choose from (there are hundreds) OR design your own if you are so inclined. Solo Build It! Explains how to do it if you are interested (personally I never spend much time doing that because I feel like I have "bigger fish to fry," which is creating great content). Once I build a page to the way I like it, I hit the analyze it button and the Solo Build It software checks the page and tells us where I need to improve it in order to make the page more likely to be found in the search engines such as Google, Yahoo, and MSN. Once I passed the test for each page, Solo Build It! submitted it to the search engines and then began watching for when the search engine spiders came crawling our website. I can also easily include video on my pages to keep it modern.
Solo Build It! then made sure the pages were entered into each index. If it isn't done within a suitable amount of time it will keep submitting the page until it's indexed. If the page is never indexed, it will never be found when someone uses a search engine, which means you are limited to people who already know that your website exists. Obviously it's much better to have more new people finding your page every day...and most importantly, people who are highly interested in your topic. You know they are interested, because they typed those keywords into their search engine looking for information on those topics. Once indexed Solo Build It! continues to monitor each page to see where it ranks in each search engine and reports back to us on this ranking. If we aren't reaching a position high enough to earn substantial traffic, we can keep tweaking the pages until we get the results we desire.
After a few months I started to see an increasing amount of traffic coming from various search engines. As my traffic grew more websites began linking to us and our traffic and rankings grew even faster. Try it yourself. Go to Google and do a search for "Gina Paulhus Home Bodies". This is my name and the name of my business. Last time I checked, my website came right up in the #1 spot! 
Solo Build It! lets you check on your website traffic stats and rankings with a couple clicks of the mouse. We are currently ranked number 1 when searching :Gina Paulhus Home Bodies." While this is a good thing, it's not enough. Ranking number one for something like that just means that no one else is calling themselves Gina Paulhus Home Bodies, for obvious reasons…There is only one of me and my business! Many commercial web designers will try to trick customers into thinking that their website is popular in the search engines. While one day I hope that everyone will already know what "Gina Paulhus Home Bodies" is, I would much rather be ranked high on terms like "Personal Trainer Massachusetts" because that way, even people who don't know I exist yet will be able to find me. Solo Build It! has me on track to come up first in the search engines for those general terms, too, but it does take time. I am able to confirm that I'm making progress by checking it once a month that I am getting closer and closer to ranking on top for terms such as "personal training Boston" and "personal trainer Massachusetts."
We just did a check for our essiac website name and found that we are number 1 on just about every major search engine. The other cool thing about Solo Build It! is it offers a built in store in order to keep everything integrated and seamless. However, our essiac site got to the point where we preferred to use another type of store, and Solo Build It! helped us get that integrated perfectly as well. The social media plug-ins have also been a lifesaver for our essiac website as the times changed. People need these forums to discuss alternative options online as it can be hard to find such people in real life in certain areas.
A survey done by Alexa.com found that 51% of the websites built using Solo Build It! ranked in the top 6 percentile of all websites based on traffic. All of the SBI sites had been online for less than a year and this was from a database of over 16 million websites. My essiac website and exercise site would never be where they are today without Solo Build It!
The tools you will receive make building and improving websites unbelievably easy and manageable, and are all included with Solo Build It!, for less than a dollar a day. Solo Build It! is adding or modifying their tools all the time to keep you up-to-date with the latest internet trends to ensure that you remain cutting-edge, all without having to understand that "techie" stuff. But even if you are technically inclined these tools can help you do your job much easier than any other product on the market today and at this point ever. The CEO of Solo Build It! Ken Evoy offered a $5,000 prize for anyone who could find a product or service that even came close to offering proof of success like Solo Build It does. After a 14-day search by upwards of 20,000 people there was no winner.
Solo Build It! also includes access to the Solo Build It! business forums. There are tens of thousands of SBIers around the world and many others have reached a high level of success with Solo Build It! as well. The forums are moderated by a group of highly skilled people from all walks of life who are there to help each new website owner develop there own site to its maximum potential. It's like having a free business consultant who has already been through the trenches. Our philosophy is one of helping and sharing.
When you become a Solo Build It! owner you will also receive a newsletter informing you of new features or ways of using the software. These e-zines are great because they summarize all the latest important trends in the internet world...so if you want, you can un-subscribe to any other internet and marketing e-zine you receive, and be confident that you aren't missing anything. Solo Build It!'s e-zines are like the "reader's digest" of internet marketing news. This frees up your time to actually execute, rather than spend all your time reading about what is new. I want my essiac website to be abreast with the times, and Solo Build It! helps me do that easily and painlessly.
So with Solo Build It!, I have been able to stop all other internet and marketing reading, stop most of my paid advertising, and focus just on internet marketing...all for $299/year (or $29.99/month). The time, effort, and money saved are unbelievable! I am making more and spending less on my essiac website business than ever before...and I have much more free time for myself. I was able to return to competitive gymnastics, which I had to give up before when I was starting my business because I just wasn't making enough money when I worked, therefore I had to work more and more hours to make ends meet. Now I take weekends and most evenings off and do what I love to do with my time. I haven't added web pages to my three sites for months, yet my income still continues to go up month after month. That's what is so great about a good website...it grows on it's own, much like good solid investments do. Rather than go to work, get paid, and have to do it all over again, you get to work once, wait, and cash in for a lifetime. We've reached the point where we have hired people to do most of the tasks our business requires, which frees us up to relax, or build the business further by working on the websites. I used to wake up early 7 days a week and rush off to work (a personal trainer's day starts early!). Now, I sleep in on the weekends and wake up to see a pile of orders in my inbox that came in while I slept! That, my friend, is a beautiful thing! Building my personal training and my essiac website have really changed my life in a profound way.
Even with all the rave reviews I saw Solo Build It! had, naturally I was still skeptical to spend several hundred dollars on something, even something as important as my new essiac website business. I felt better about my purchase because Solo Build It! offers a 100% no questions asked, money back guarantee. If anytime after you purchase it, you decide you don't want it, just ask for your money back and you'll get it...No problem...No risk! That took a big load off my shoulders so I didn't feel bad about spending that much money. I told myself, 'If you don't make this money back soon, you can just cash in for the refund.'"
Luckily that never happened, because I have made that money back almost instantly after buidling my essiac website. 

Hear From Others Who Have Built Their Own Websites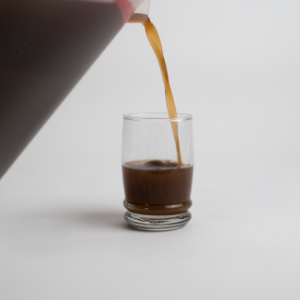 Building an essiac website has never been easier.
And it's not just me! To read other stories from successful SBI-ers, click here: Results!

So many 'techie' people are shocked to learn, after seeing my personal training and herbal website, that I did it myself with no help. Since I am not really "computer savy" they are just blown away. I never could have done it without Solo Build It!. It's my not-so-secret ;)"
Get Started. Build Your Essiac Website with Solo Build It! today.
Get Solo Build It! today.
Get Solo Build It! for Wordpress.