Cancer News from Bulk-Essiac-Tea.com
See the Most Recent Cancer News as it Unfolds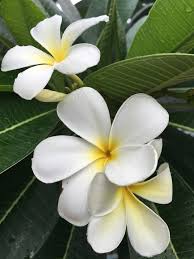 It's important to stay on top of cancer news for the sake of your health and the health of your loved ones. At bulk-essiac-tea.com, we know that many of you are here because you or a loved one is fighting cancer. We hope to provide you with cancer news that you will find helpful in recovery. We wish you all the best in your happiness and health.

Sugar Makes Cancer Light Up
A new technique for detecting cancer by imaging the consumption of sugar with magnetic resonance imaging (MRI) has been unveiled by University College London (UCL) scientists.
Stem Cells May Lead to Cancer Vaccine. Tests on Mice Suggest Vaccine for Lung Cancer Might Be Possible, but Long Way Off It might be possible to make a cancer vaccine using embryonic stem cells, University of Louisville scientists report. Their prediction is based on early lab tests on mice. No such vaccine exists for humans yet. 
Immune boost tackles skin cancer. This treatment appears to stop skin cancer progressing The body's own immune system could be used to fight the most serious form of skin cancer, scientists have claimed.  Scientists are investigating new strategies to harness the human body's own immune system to fight skin cancer. The strategies are the first attempts to suppress the body's T-regulatory cells, which normally keep the immune system in check. In cancer, oncologists theorize that it may be helpful for the immune system to remain active, thereby unleashing it on the cancer
Preventing Prostate Cancer: Let the Sunshine In Prostate cancer is the second leading cause of cancer death in men, but getting enough vitamin D may cut a man's risk. Here are several good sources of this important vitamin. 

Coffee May Cut Risk of Common Cancers Coffee is sometimes viewed as the "evil cousin" of tea, but perhaps it's time to re-evaluate the power of that cup of java. 

Eating Well with Cancer Learn how your diet can help you feel better and have more energy during cancer treatment and recovery. 

Green Tea's Record Against Cancer Grows Scientists are now one step closer to understanding green tea's amazing disease-fighting power--even against cancer. 

Cancer News: Sexual Antics May Be Deadly Sex habits have been linked to early death, disability--and cancer. And the U.S. appears to be a hotbed for risky sexual behavior. 

Calcium: A Cancer-Cutting Nutrient Calcium appears to reduce the risk of colerectal cancer. Learn how calcium helps and the best sources for it. 

Childhood Smoke Exposure and Adult Cancer Childhood Smoke Exposure and Adult Cancer Kids who are exposed to secondhand smoke may have a lot to fear as they get older. 

New Cancer-Causing Substances Discovered The list of known cancer-causing substances has grown. Grilled meat is one of the many new additions. 

If you would like to e-mail us a news tip, it is always appreciated! Please use our contact form to send any cancer or essiac news tips: