Cancer Resources
from bulk-essiac-tea.com
We hope you will find these cancer resources helpful. They offer much-needed assistance for those with cancer and their loved ones alike. We hope you find the assistance you need physically, mentally, emotionally, spiritually, and financially.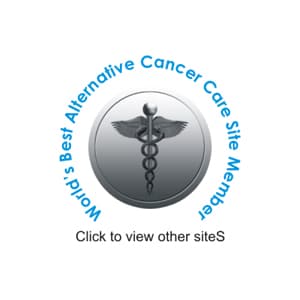 Alternative Cancer Care This website was created to make life a little easier for those facing the challenge of cancer - and for those navigating the Internet in search of the best and most effective alternative cancer therapies. We have linked our website with 57 of the world's best alternative cancer care sites. Sites that we believe provide real and potentially life-saving alternative cancer therapies.

CancerNet™ - National Cancer Institute Site This is an excellent resource for general reference. 
Cancer News It's important to stay on top of cancer news for the sake of you and your loved ones' health. We hope to provide you with cancer news that you will find helpful in recovery. 
Cancer News on the Net® Cancer News on the Net® is dedicated to bringing patients and their families the latest news and information on cancer diagnosis, treatment and prevention. This service is offered for free as our gift to you. Hopefully, you will find it helpful. The only thing we ask is that you let us know how we can improve!
Cancer Profiler: A starting point to help your doctor help you
 The Cancer Profilers can help you learn about your potential treatment options. Using these tools, you can empower yourself with the questions you need to ask your physician. Since each case of cancer is unique and each person is different, it is important that your inform yourself of all your options before you commit yourself to a course of treatment with a healthcare provider. 
Cancer Resources: Cancer Support Click on this link to find online resources for both internet-based and local in-person cancer support. You can find emotional support as well as advice from those who have walked similar footsteps when dealing with cancer. 
Essiac Articles Here is a collection of articles about essiac to help you learn more about essiac tea and decide whether essiac is a good choice for you or your loved one. 
Find a Cancer Support Community. An A to Z list to help you find the support you need.

Legal Resources for Cancer Patients Get help understanding your rights as a cancer patient in all aspects of your life.
Medical Fundraising
A resource to help organize a medical fundraising event.
Sources of Financial Assistance. This fact sheet lists various sources of financial assitance available to people with cancer. 
Contact us with any questions.