Cancer Resources from Bulk-Essiac-Tea.com
We hope you will find these cancer resources helpful. They offer much-needed assistance for those with cancer and their loved ones alike. We hope you find the assistance you need physically, mentally, emotionally, spiritually, and financially.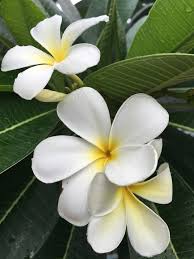 Our Favorite Cancer Resources
Alternative Cancer Care This website was created to make life a little easier for those facing the challenge of cancer - and for those navigating the Internet in search of the best and most effective alternative cancer therapies. We have linked our website with 57 of the world's best alternative cancer care sites. Sites that we believe provide real and potentially life-saving alternative cancer therapies.

CancerNet™ - National Cancer Institute Site This is an excellent resource for general reference. 
Cancer News It's important to stay on top of cancer news for the sake of you and your loved ones' health. We hope to provide you with cancer news that you will find helpful in recovery. By staying up-to-date, you'll be better informed for when you go in for your doctor appointments and scans. 
Cancer Resources: Cancer Support Click on this link to find online resources for both internet-based and local in-person cancer support. You can find emotional support as well as advice from those who have walked similar footsteps when dealing with cancer. 
Essiac Articles Here is a collection of articles about essiac to help you learn more about essiac tea and decide whether essiac is a good choice for you or your loved one. 
Cancer News Articles Find the latest mentions of cancer treatments in the news. This resource will help you sift through the articles out there and focus on ones that provide a lot of bang for your buck.
Find a Cancer Support Community. An A to Z list to help you find the support you need. Getting support is paramount to your body's healing.

Legal Resources for Cancer Patients Get help understanding your rights as a cancer patient in all aspects of your life. This is a very important part of your recovery, especially if you are employed.
Medical Fundraising A resource to help organize a medical fundraising event. We all need a little help sometimes, and this is a great way to receive it.
Sources of Financial Assistance. This fact sheet lists various sources of financial assistance available to people with cancer. It's worth a look-through!
I hope these cancer resources were useful to you! If there are others you know of that you found beneficial, be sure to share them in comments below.