About Bulk-Essiac-Tea.com
Bulk Essiac Tea has been owned and operated by
Gina and Bryan Paulhus since 2005. 
We are "The Essiac Tea People!"
About Bulk-Essiac-Tea.com. The Paulhus family has been selling essiac since 1986. Gina and Bryan Paulhus took their essiac business online in 2005. Gina Paulhus has a Bachelor's Degree and is a Certified Personal Trainer with the ISSA as well as a Certified Nutritionist. She splits her time between those roles and the essiac business. Bryan Paulhus works with essiac full time.
We created this website so that everyone could enjoy the same quality essiac tea as you would find at any reputable health food store or online outlet - but for a fraction of the cost.
We also supply many naturopathic doctors, chiropractors and functional medicine doctors worldwide who prescribe our essiac tea to their patients!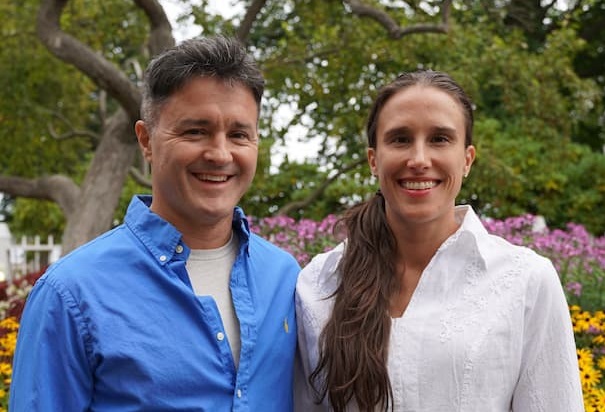 Bryan and Gina Paulhus have been working together in this essiac business since 2004. They are also husband and wife!
Our Family is a Poster Child for What Essiac Can Do!

Gina Paulhus takes essiac regularly. At one point she was so sick that she had to undergo two emergency abdominal surgeries due to bowel obstructions. Her autoimmune, digestive, and circulatory health have all been greatly improved while using essiac. Recently she used it to overcome a bout with shingles. Rather than suffering for months with the usual painful aftermath of having shingles, she was able to rectify her symptoms in just a couple of weeks. Gina also takes essiac to help manage her arthritis pain.
Bryan Paulhus takes essiac for his Prostate health. He is almost never sick. He calls it his fountain of youth!
Sonny Paulhus, Bryan's father, found out he had lung cancer in 2003. He didn't want to try essiac at first and instead tried chemotherapy. The chemo made him very sick and he decided to stop that treatment. Sonny started on 9 oz. of essiac per day after stopping chemo. His check-up in 2004 indicated no cancer! He remained cancer free after that, passing away years later due to a fall that lead to him ending up in a coma that he unfortunately could not overcome.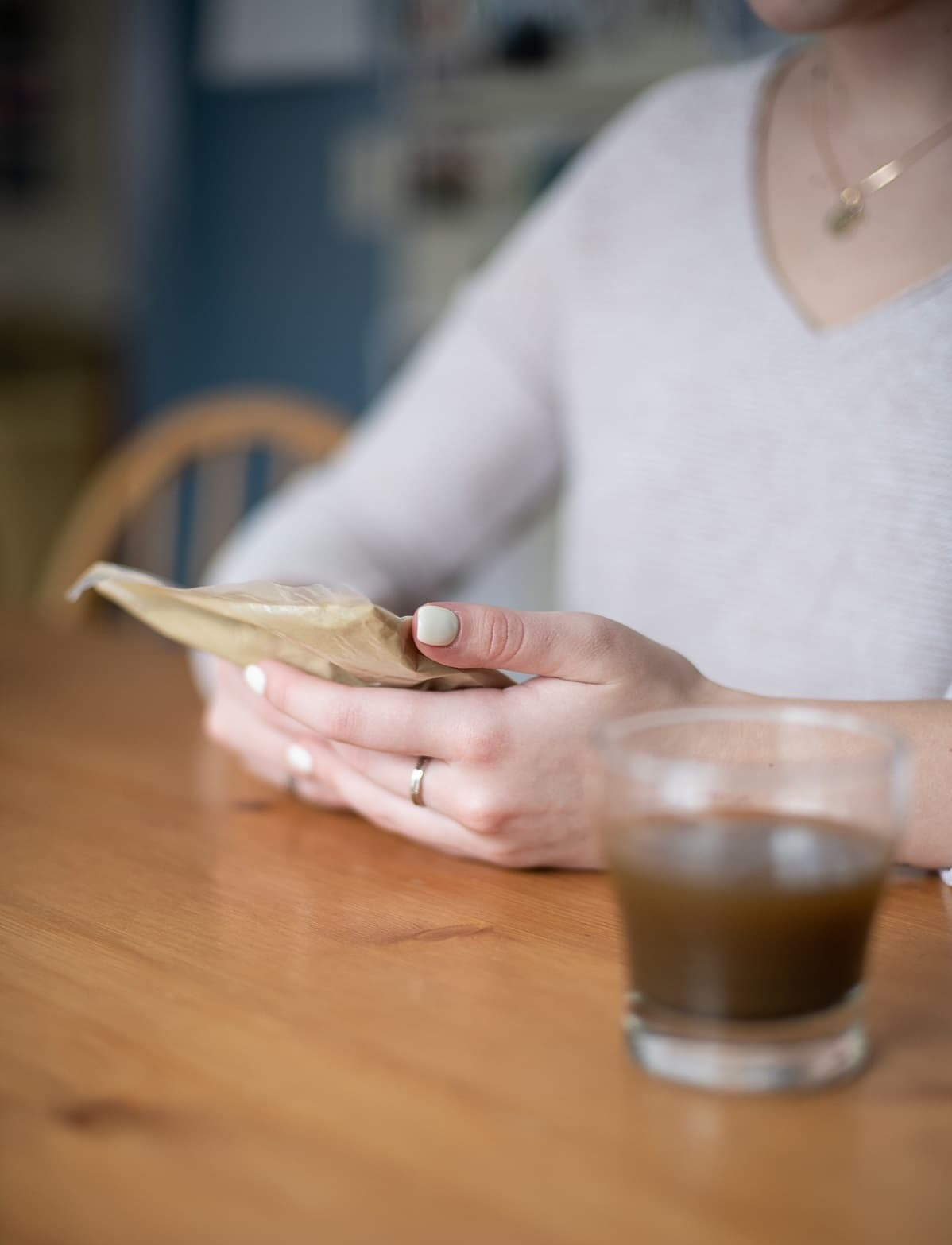 You are in great hands with our genuine essiac tea formula!
From Mail Order Only to Online

Bryan has manufactured and sold essiac for years, but it wasn't until Gina came into his life that the online business was launched. Gina was so impressed with the results folks were enjoying with the essiac that she wanted to help grow the tiny business. She began building this website right then and there! She and Bryan decided that they would like to sell this herbal tea in bulk at a steep discount online so that essiac tea could be distributed in more affordable way to anyone and everyone who needed it.

Our Mission Is The Same as Rene Caisse and Dr. Charles Brusch Had

Our top priority is to be able to supply people with affordable, high-quality organic essiac and answer their questions 365 days per year. We are able to keep our prices low by selling directly from our warehouse to you and by purchasing our high-quality, organic herbs in bulk. We are a one-trick pony - all of our resources and attention are devoted to essiac.
Our herbs are always fresh because we sell our entire inventory approximately once every fourteen days.
Our low prices are due to our volume of sales and our hard work seeking out best suppliers - NOT poor quality.
In fact, we know the only way we can make a profit is for our customers to return to us when it is time to re-order. 
That's just one of the reasons that we strive for top-notch quality in our essiac and in our customer service at all times.
Our formula includes no added chemicals, preservatives or any other additional substances other than the eight herbs: blessed thistle, burdock root, kelp, red clover, sheep sorrel, slippery elm bark, turkey rhubarb root, and watercress.
Eight Herb Essiac Has Been Proven to be Superior to Four Herb Blends Time and Time Again
This eight herb essiac formula has led to hundreds of thousands of satisfied customers! Dr. Charles Brusch and Rene Caisse researched a variety of eight herb formulas at the Brusch Medical Research Center (less than an hour away from where we live) and found them to be superior to four herb blends. Because of that, we carry only eight herb essiac on this website.

Dr. Brusch has stated, "Clinically, on patients suffering from pathologically proven cancer, [essiac] reduces pain and causes a recession in the growth; patients have gained weight and shown an improvement in their general health...Remarkably beneficial results were obtained even on those cases at the 'end of the road' where it proved to prolong life and the quality of that life...The doctors do not say that Essiac is a cure, but they do say it is of benefit."
You can read more about the research conducted on this essiac tea in the book The Essiac Report by Richard Thomas.
We feel it is crtical that this herbal tea used by many suffering with
cancer
diabetes
chronic pain
arthritis
high blood pressure
high cholesterol
is available to the public for a fair and reasonable price.
The truth is that the average retailer makes a huge profit margin on essiac. At Bulk-Essiac-Tea.com, we are accepting a much lower profit margin, but we believe that we will make up for that by getting more orders than any other essiac supplier. We are confident that we have the highest-quality product at a great price, and believe that it's just a matter of time before more and more people find out about us! The success of our business model depends on repeat orders, which means that quality control and responsive customer service are top priorities.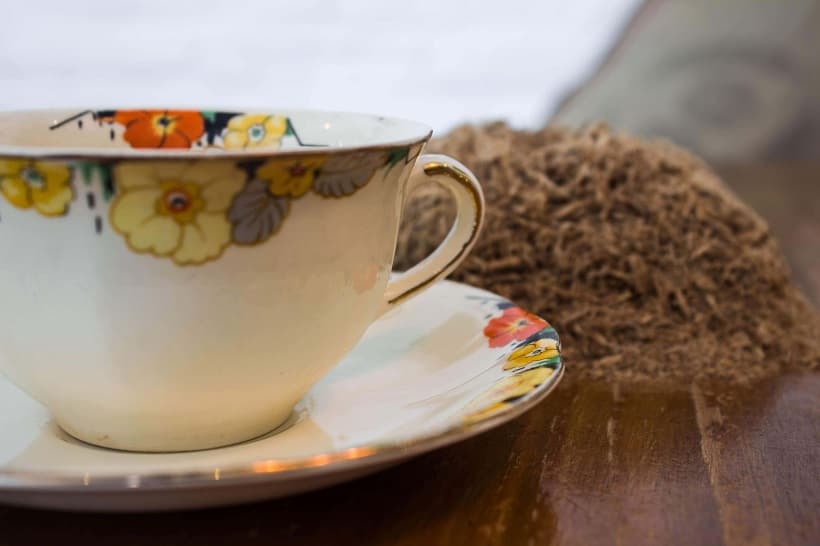 Our mission is to supply the highest quality, genuine organic essiac at the best possible price.
More About Bulk-Essiac-Tea.com: What Sets Us Apart

Very few essiac companies are in the possession of the correct formula. Because of that, you have to be so careful with who you buy essiac from. We hope that our Money-Back Guarantee helps provide assurance that we are selling a genuine product. After all, if it didn't work, we would not have been able to stay in business for very long!! No other essiac company is confident enough to make such a Guarantee. And we go beyond just having a Guarantee...
We also give essiac tea away to those in need. Bryan's twin brother Brent unfortunately suffered from ALS. We spent so much time and money on alternative treatments and none of them worked. It was Brent's dying wish that no one who needed essiac tea was ever denied it due to inability to pay. We have honored that wish to this day. All you have to do is ask. We want everyone who needs essiac to be able to have it.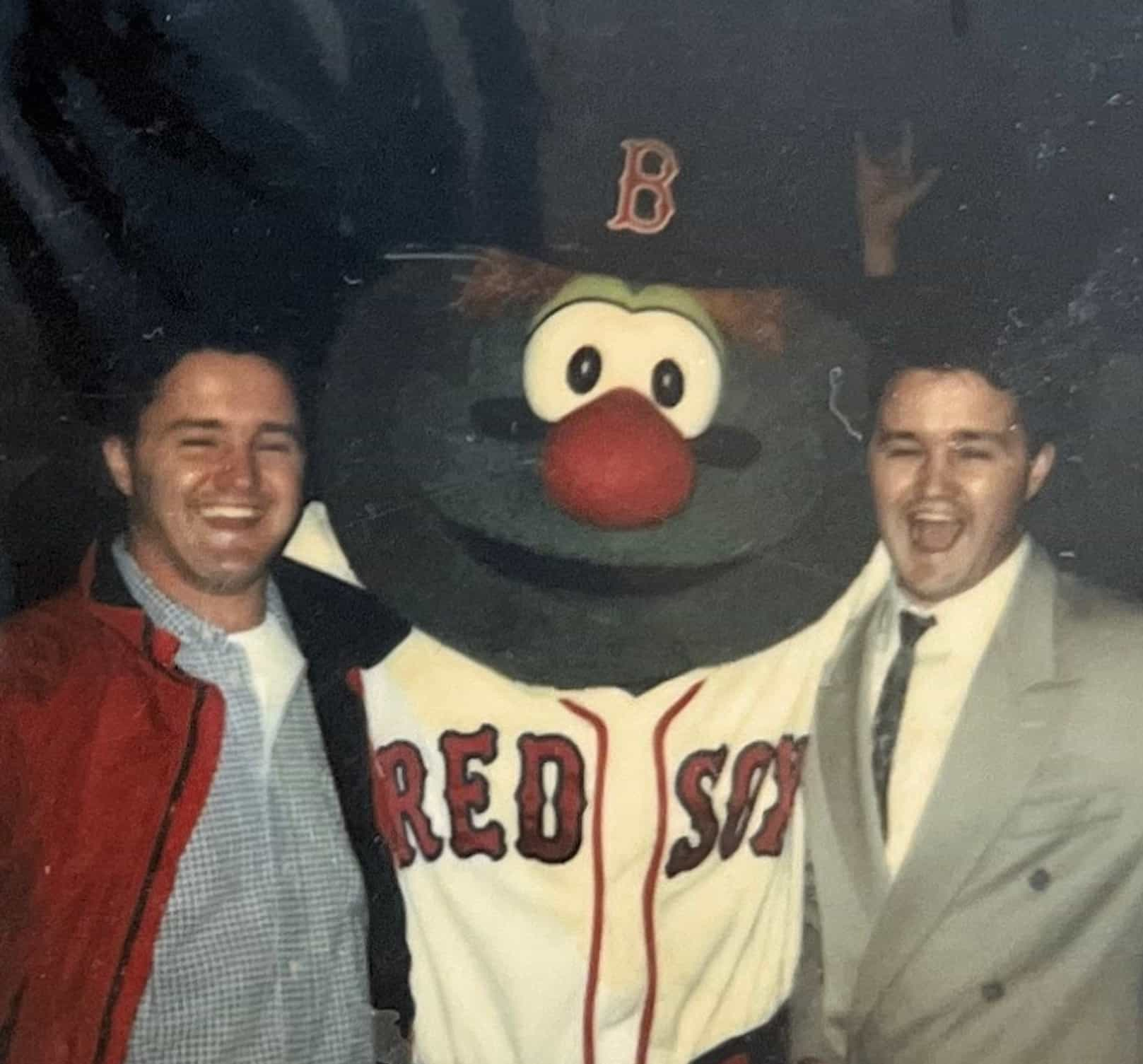 Bryan and Brent shown together when they were younger.
We are reachable 24/7 via phone and 7 days per week via email to help answer your questions and concerns. We realize that those looking for essiac typically are suffering with health problems and that we need to be available to help out at all times, including on our Facebook Page and Messenger. We ship thousands of pounds of this tea all over the world each and every week. We truly are "essiac grand central station."
Meet the Rest of the Essiac Team
Dominic Rovetto, Product Manager
Dominic oversees the essiac tea mixing and takes care of all the herb deliveries. Additionally, he completes each order and gets it ready to ship. On occasion, Dominic answers the phone so Bryan can take a well-earned vacation. Dominic joined our organization in 2006, virtually from the beginning of the business.
Alan Mondragon, Chief Product Production
Our bagged essiac product is manufactured by Alan. He also helps with shipping fulfillment. Alan is a master of many crafts and frequently lends a hand with handyman projects that never seem to go away. Alan has also helped with clerical duties. We are really appreciative of Alan! In 2019, he started working with us.
Leonel Mondragon, Research Lead
Leonel is on a mission to increase awareness of alternative treatments among medical professionals. He has been researching Essiac tea to help with that. You may read more about his preclinical trial here. Leonel helps with content generation and social media reactions. When clients require an expert medical opinion, he is readily available to chat with them one-on-one. Leonel joined our group in 2019.
Michelle Corres, Assistant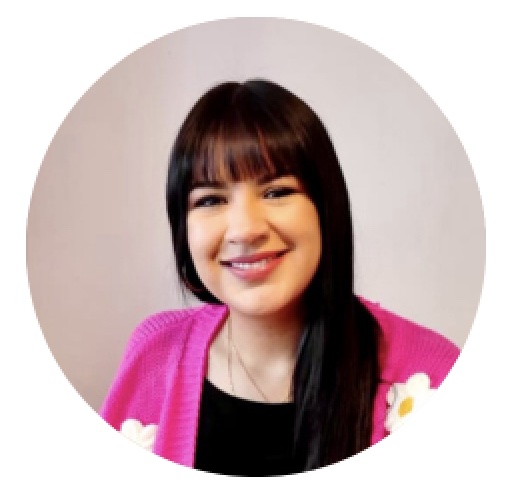 Michelle handles monitoring our Newsletter subscriptions, printing postage, and updating our website. She also provides Spanish translations for certain of our articles. Michelle also helps us with customer service. In 2023, Michelle began working for Discount Essiac Tea.
Are you a practitioner or herbal expert who would like to collaborate with us?
We love partnering with like-minded people! Drop us a line and let us know you'd like to chat.
Do you have questions left unanswered about essiac tea?
Don't keep them to yourself! contact us anytime.
Stay Connected.


Sign up for our Newsletter and Get Your Free Gift Now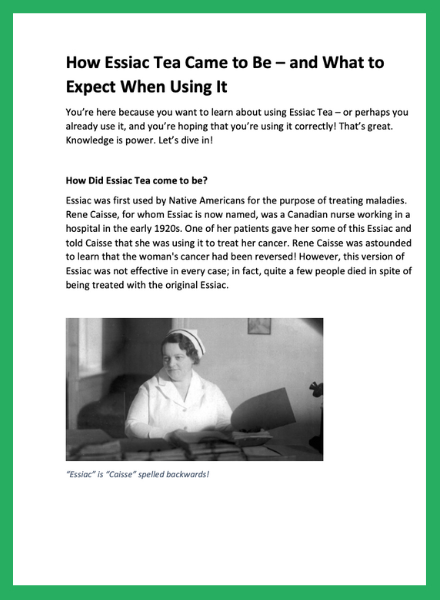 We promise that we will never use your contact information for purpose other than to send you the Newsletters. You will maintain the right to unsubscribe from these e-mails at any time. We never share your information with third parties.