Ty Bollinger Essiac Tea From The Truth About Cancer
Ty Bollinger Essiac Tea has passed his rigorous standards of quality.
Ty Bollinger Essiac tea is an eight herb essiac that is the same one developed through Rene Caisse's research at the Brusch Medical Research Center. This research was conducted between the years of 1959 through 1967 and has been fully documented in the book The Essiac Report by Richard Thomas. 
Ty Bollinger featured this eight herb essiac in a Q & A section of his 2015 Documentary The Truth About Cancer.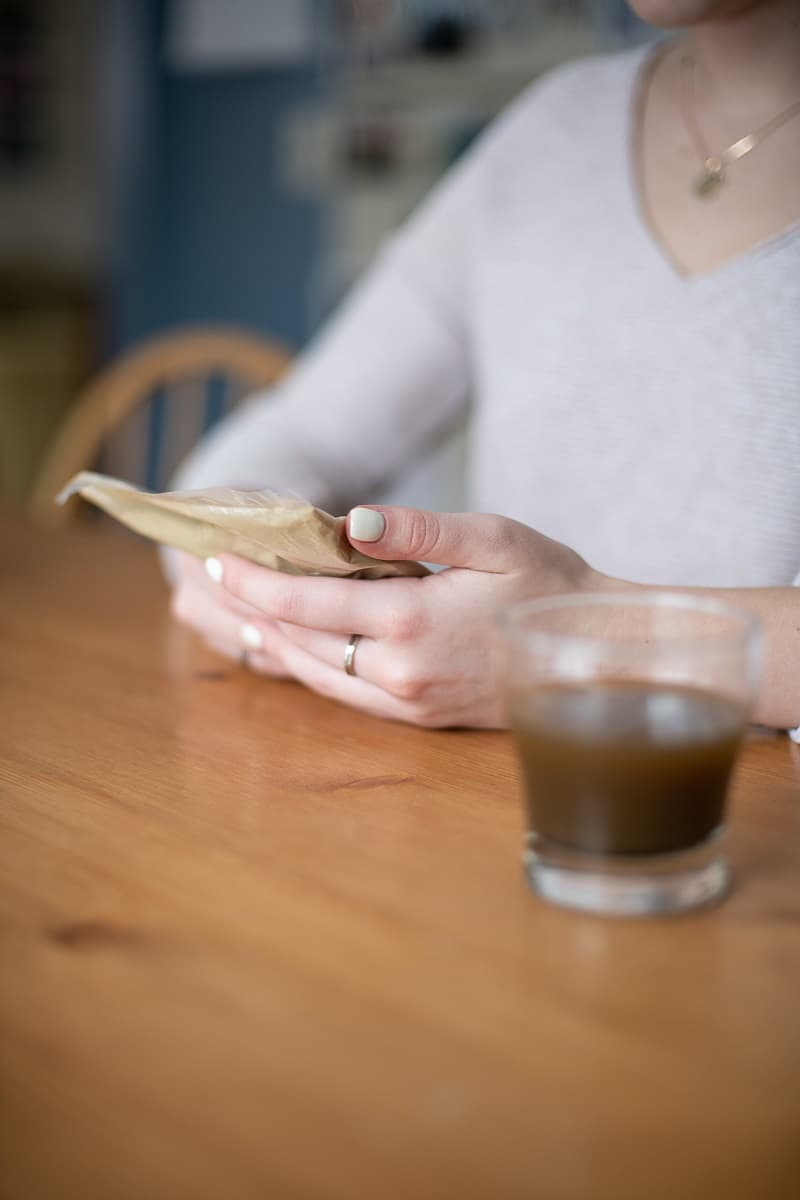 Ty Bollinger essiac tea is an eight herb essiac that was developed through Rene Caisse's research.
Ty Bollinger's knew when recommending essiac in his documentary that he needed to find genuine essiac with direct lineage to Canadian Nurse Rene Caisse. There are so many essiac knock-offs out there that finding a source of authentic essiac wasn't an easy task. Ty Bollinger ended up choosing our company, Discount-Essiac-Tea.com to fulfill his essiac tea needs.

Ty Bollinger essiac tea also must include the sheep sorrel root. It is critical that the sheep sorrel in essiac is 20% root, and ours contains exactly that!
In fact, our essiac tea is so good that we are the only essiac providers who carry a Money Back Guarantee that your health will improve when using this product. If it doesn't, we refund your entire cost! Below is a video of Ty Bollinger discussing essiac tea.
OUR ESSIAC FORMULA COMES DIRECT FROM NURSE RENE CAISSE.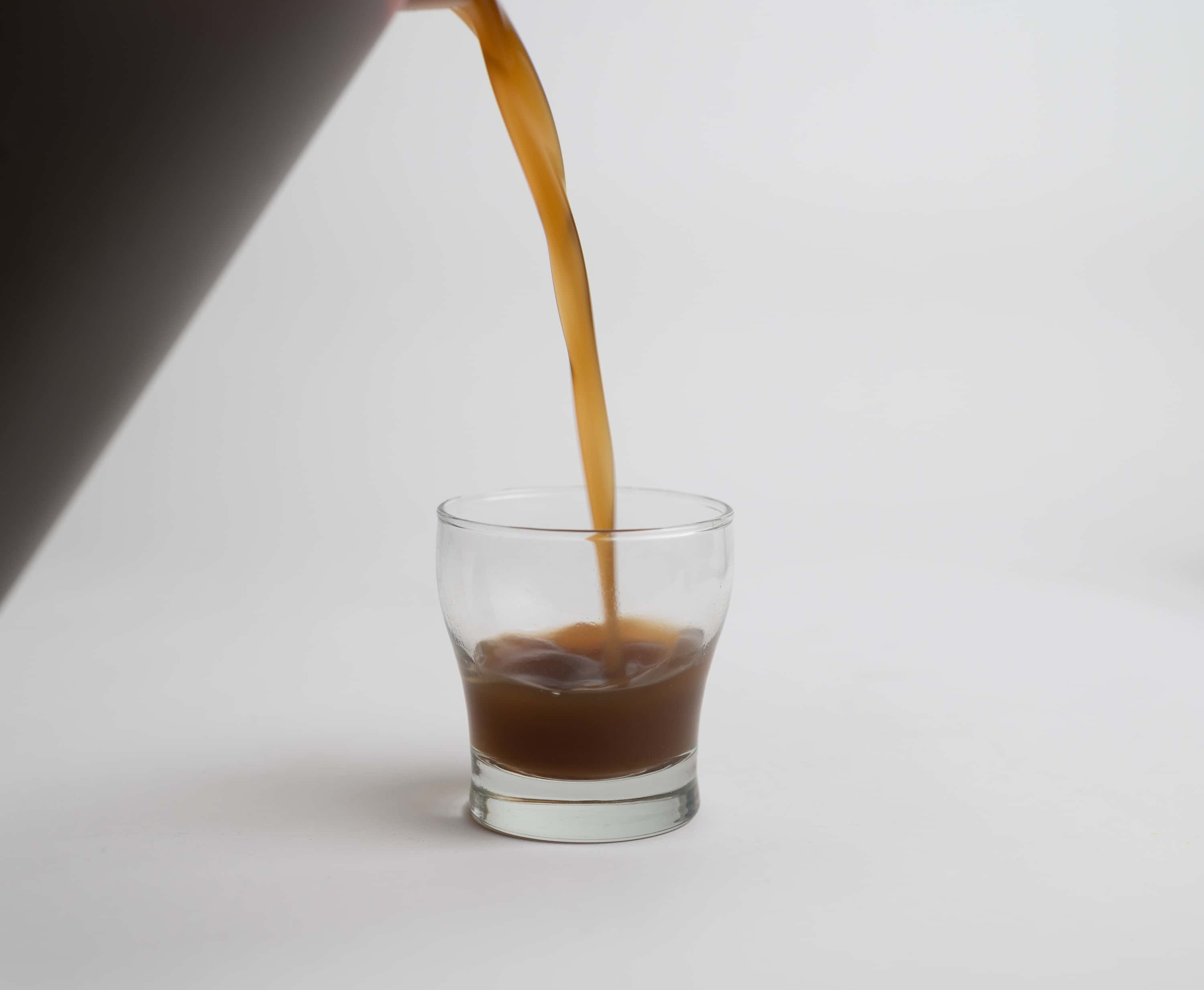 Ty Bollinger essiac tea is the authentic eight herb formula - the same one used by Rene Caisse as an outcome of her research.
It's crucial to make sure the essiac you choose is the kind Rene Caisse recommended...there are a lot of imposters out there! Very few providers are using the exact formula that she recommended. And to be using the exact formula she recommended, the essiac must include eight herbs and it also has to include the Sheep Sorrel Root!

Check out these powerful Essiac Tea Testimonials
It can be super helpful to read personal health stories from others with similiar health struggles to yours. We have all testimonials listed in alphabetical order by condition. Read the Ty Bollinger Essiac Tea Testimonials here.

Order some of your own Ty Bollinger Essiac Tea and get started on a road to better health. It's the same essiac mentioned in The Truth About Cancer.
Purchase your own supply of essiac tea today. It's the same essiac Rene Caisse used.
Essiac tea takes just 10 minutes to prepare once every two weeks. It costs less than 75 cents per day to use.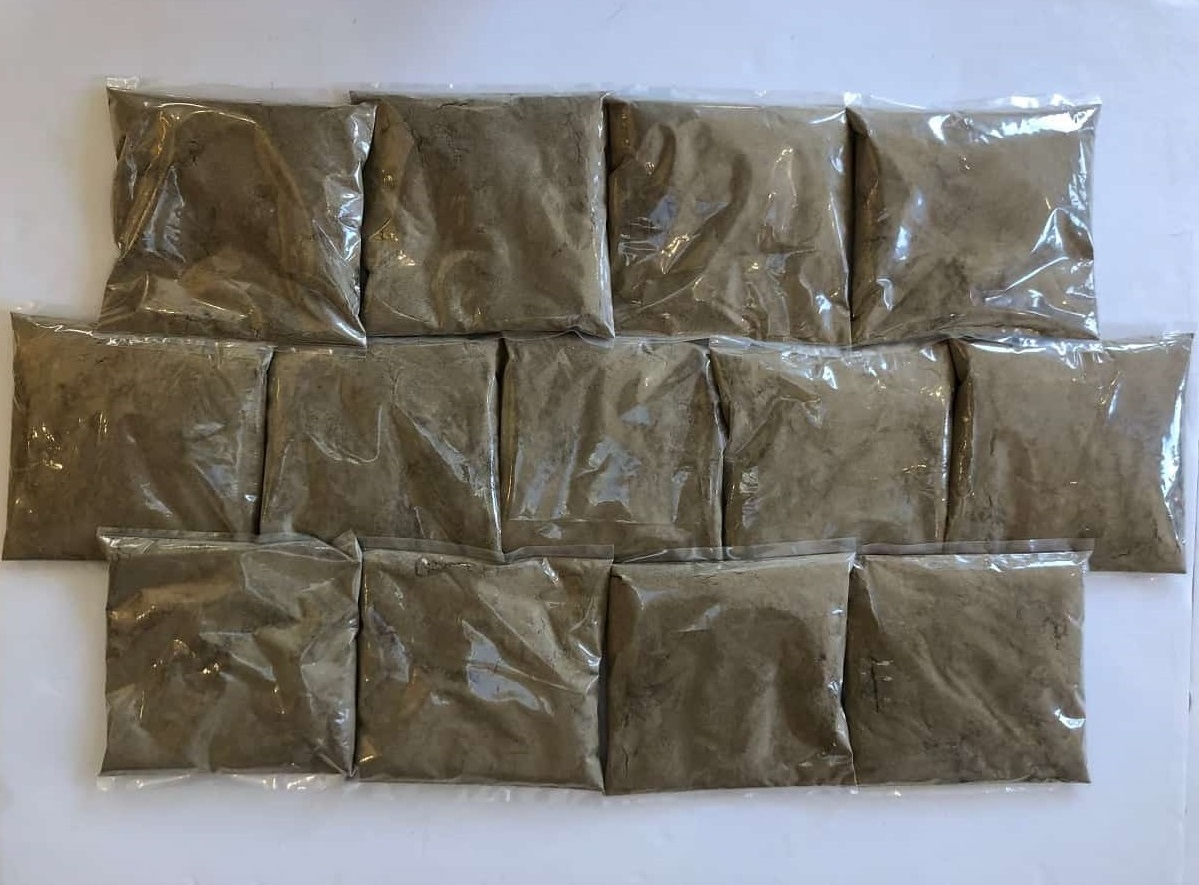 Click here to order our most popular size of essiac: the six month supply at aggressive/improvement of health dose for $164.97. It lasts 9 months at the maintenance dose.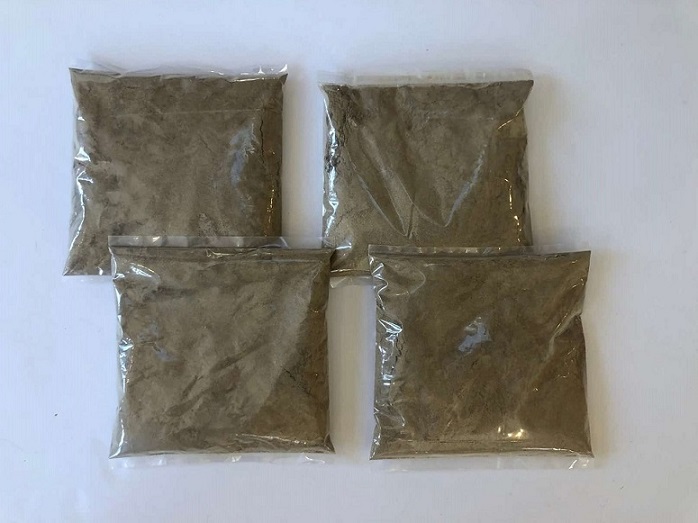 If you'd rather start with a smaller supply of essiac, you can purchase it here for $58.27. This lasts two months at the aggressive/improvement of health dose, or three months at the maintenance dose.
Sign up for our Newsletter and Get Your Free Gift Now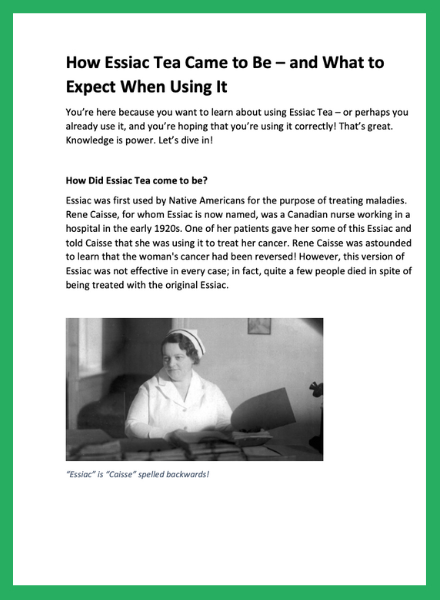 We promise that we will never use your contact information for purpose other than to send you the Newsletters. You will maintain the right to unsubscribe from these e-mails at any time. We never share your information with third parties.