Read This Before You Buy Essiac Tea on Amazon.
It could be a costly mistake in more ways than one.
If you want to buy essiac tea on Amazon, we totally get it - Amazon is super easy, and if you have Prime with free shipping it's all the more tempting. However, before you do that, take a moment to read about the issues you can encounter buying essiac tea on Amazon. Learn the 3 reasons why buying essiac on Amazon can be problematic - and what you can do to better serve yourself and your family!
1. The Price on Amazon for Genuine Essiac is Going to Be Way, Way More
A lot of the essiac tea companies selling on Amazon are selling an imposter formula, or an outdated formula. More on that below. But of the ones who are actually legit, check out the price difference!

If you're looking to buy essiac tea on Amazon, read this page before you pull the trigger!
How the other companies get away with this is that they sell you essiac in such tiny amounts, the price doesn't look that bad. However, when you do the math, you'll realize that you fell into a trap.
The other thing to keep in mind is that essiac is an herbal tea designed to be taken for at least six months for maximum benefit. Therefore, the savings when you purchase from us will add up to a whole lot after that amount of time! It can potentially save you  thousands of dollars of savings over just six months of using the tea.

2. Beware of Imposter and Outdated Essiac Formulas When You Buy Essiac Tea on Amazon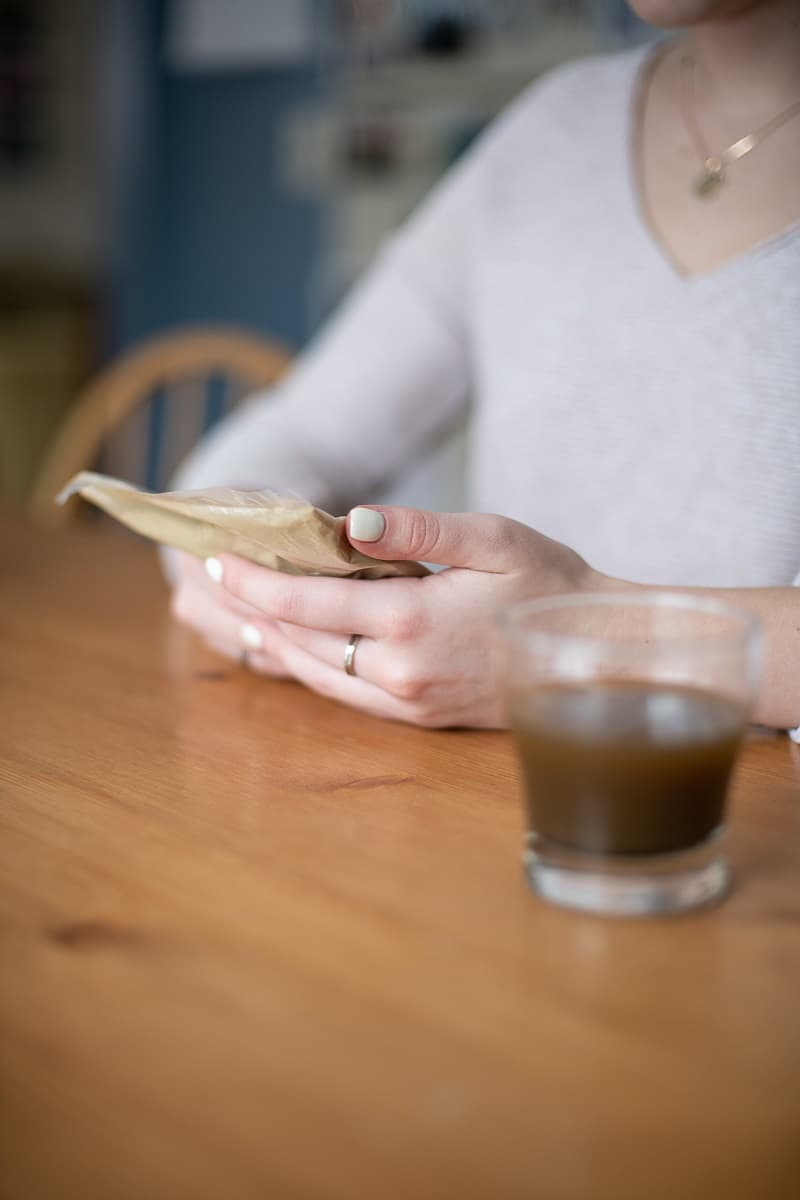 Buyer beware - all essiac is not created equal.
Most of the essiac tea brands found on Amazon only contain four herbs, which is not the best kind of essiac available today. You see, Rene Caisse and Dr. Charles Brusch worked together studying essiac at the Brusch Medical Research Center from 1959 to 1967 and were able to determine during their work that eight herb essiac is best. Read more about the research by clicking here.
3. None of the Companies Selling on Amazon Will Back Their Product with a Money-Back Guarantee Like We Do.
It's not much of a savings if the stuff doesn't work, now is it? Granted, four herb essiac is used and loved by many. However, most of our customers come to us after having tried and failed using the four herb essiac. If it were me, I would choose a brand that was confident enough in it's product to offer a Money-Back Guarantee - and that's why we do exactly that!
Purchase your own supply of essiac tea today. It's the same essiac Rene Caisse used.
Essiac tea takes just 10 minutes to prepare once every two weeks. It costs less than 75 cents per day to use.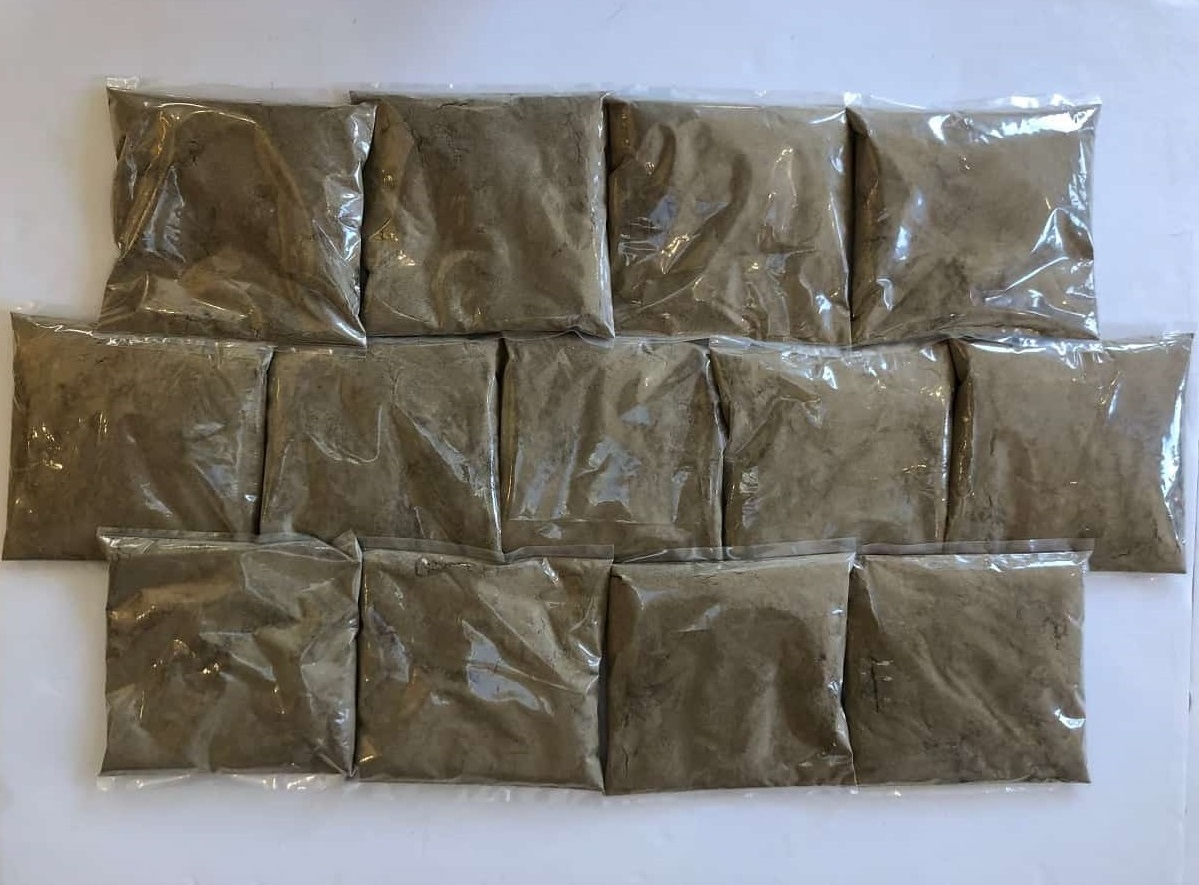 Click here to order our most popular size of essiac: the six month supply at aggressive/improvement of health dose for $164.97. It lasts 9 months at the maintenance dose.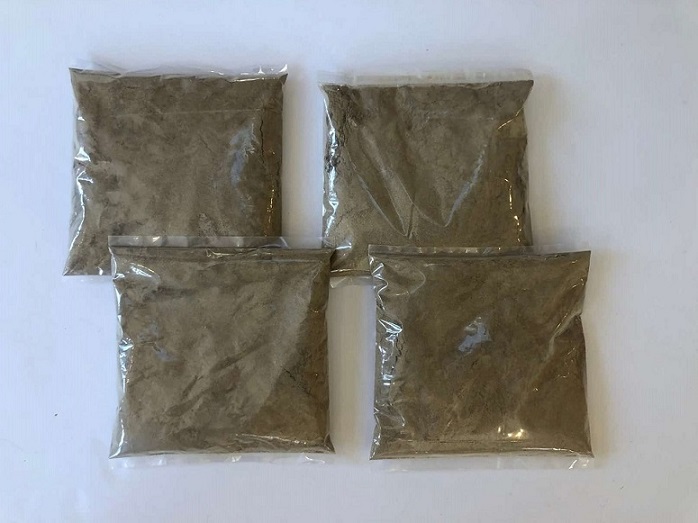 If you'd rather start with a smaller supply of essiac, you can purchase it here for $58.27. This lasts two months at the aggressive/improvement of health dose, or three months at the maintenance dose.
Sign up for our Newsletter and Get Your Free Gift Now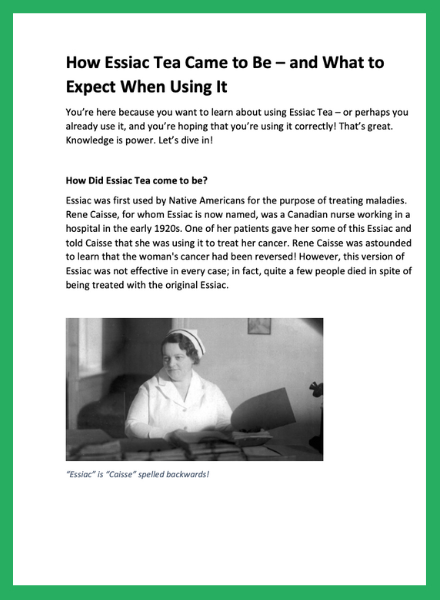 We promise that we will never use your contact information for purpose other than to send you the Newsletters. You will maintain the right to unsubscribe from these e-mails at any time. We never share your information with third parties.