Learn These Essiac Tea Myths and Misconceptions So You're Incapable of Being Fooled
There are so many essiac tea myths and misconceptions out there. Read on to learn about essiac tea myths what the truth is about essiac tea.
---
MYTH #1:  Essiac tea needs to be stored in amber bottles. 

TRUTH:  Essiac tea is stored in your refrigerator, where it is dark! Therefore it doesn't matter whether essiac is stored in an amber bottle or a clear one.
---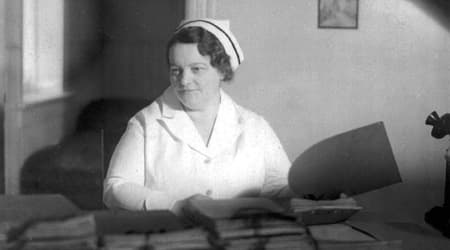 Rene Caisse, the Canadian nurse for whom essiac tea is named. It's her name spelled backwards!
---
MYTH #2:  Essiac tea needs to be boiled twice. 

TRUTH:  Our essiac tea is formulated as according to Rene Caisse's instructions, and she created the formula to work best when it's only boiled once.
---
MYTH #3:  After brewing essiac, it's ok to strain the herbs out. 

TRUTH:  The herbs themselves contain medicinal properties! It is similar to the idea of having orange juice versus eating the whole orange. You'd miss out on some of the health benefits from only drinking the juice and never eating the entire fruit. This is why you should ingest the essiac herbs along with the brewed liquid.
---
MYTH #4:
Real essiac has 4 herbs.
TRUTH:
Eight herb essiac is the formula that Rene Caisse and Dr. Brusch found to work best in their extensive research.
Click here to read more about 4-herb versus 8-herb essiac.
---
MYTH #5:  Essiac must be stopped if you are receiving chemo or radiation treatment.

TRUTH:  Essiac tends to help symptoms of chemo or radiation. It will not interfere with the outcome of those treatments. However, chemo and radiation can dilute the potency of essiac. Due to this, we suggest taking 6 oz. of essiac each dose rather than 3 oz. while undergoing these treatments.
---
MYTH #6:  You should take a break from essiac from time to time.
TRUTH:  There is no scientific reason to take a break from a natural product like this. The herbs are all gentle and your body does not "get used to" them. However, if you are pleased with the state of your health and desire no further improvements, switch to the maintenance dose rather than the aggressive dose.
---
MYTH #7: If you only have a small health problem (such as mild headaches) you don't need to take the aggressive dose.

TRUTH:  There are two levels of dose: maintenance and aggressive. The maintenance dose is for people who wish to maintain their health (Maintain="stay the same.") The aggressive dose is for everyone else. So, if there is anything at all about your health that you're looking to improve, we recommend the aggressive dose.
---
Now That We've Dispelled these Essiac Tea Myths, It's Time to Order Some!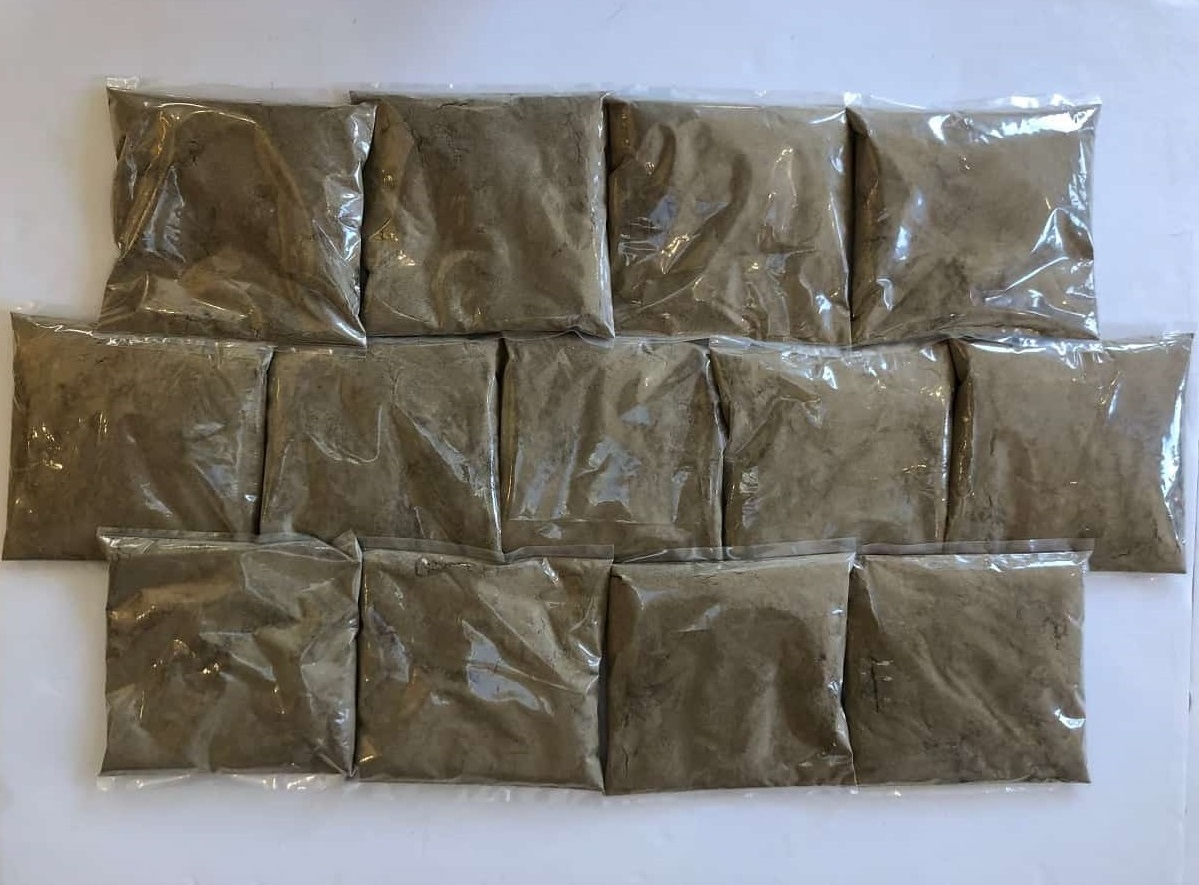 Click here for our most popular order size: The six-month supply in convenient packets.
If you have questions about other essiac tea myths and misconceptions, please write to us below and we will get back to you!
Sign up for our Newsletter and Get Your Free Gift Now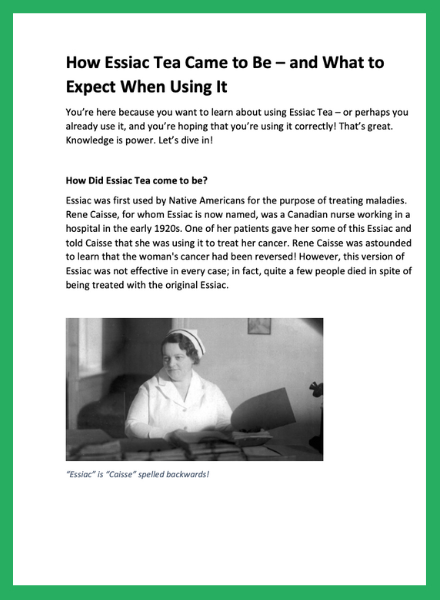 We promise that we will never use your contact information for purpose other than to send you the Newsletters. You will maintain the right to unsubscribe from these e-mails at any time. We never share your information with third parties.