Essiac Herbs Research
Here we have the latest in essiac herbs research. Many of the essiac herbs have been found to have anti-tumor, anti-cancer, and immune-system-boosting properties.
***We use the entire sheep sorrel plant, including the roots, in our formula!***

February 17, 2007

Watercress: Anti-Cancer Superfood

Eating watercress daily can significantly reduce DNA damage to blood cells, which is considered to be an important trigger in the development of cancer, University of Ulster scientists revealed today (15 February). Click here to read more about Watercress: Anti-Cancer Superfood.


Essiac Formula Research
Free Radicals and Essiac Study.
Performed by: Pathology and Physiology Research Branch, Health Effects Laboratory Division, National Institute for Occupational Safety and Health, 1095 Willowdale Rd, MS/2015, Morgantown, WV
In this study, the effects of Essiac on free radical scavenging and DNA damage, as well as the effects Essiac on lipid peroxidation was examined.
The data indicated that Essiac tea possesses potent antioxidant and DNA-protective activity, properties that are common to natural anti-cancer agents.
This study may help to explain the mechanisms behind the reported anti-cancer effects of Essiac.
Click here to read the abstract for Essiac tea: scavenging of reactive oxygen species and effects on DNA damage.
Essiac and Prostate Cancer Study
Performed by: Department of Biology, Indiana University-Purdue University Fort Wayne, Fort Wayne, IN, USA.
In this study, the ability of Essiac tea to modulate cancer cell proliferation and immune responsiveness was tested.
This study found that essiac preparations may be able to inhibit tumor cell growth while enhancing immune response to antigenic stimulation. This may be especially valuable in immune-suppressed individuals.
Click here to read the abstract for Inhibition of prostate cancer-cell proliferation by Essiac.
Unconventional therapies and cancer.
Performed by: E. Kaegi, Institute. Task Force on Alternative Therapies of the Canadian Breast Cancer Research.
For most of the products reviewed, there has been some indication of possible benefit but no definitive evidence.
Click here to ready the study.
Research on optimizing the eight herb essiac formula.
This webpage describes the research studies done by Dr. Brusch and Rene Caisse at the Cambridge Medical Research Center in Cambridge, MA.
Click here to read all about them.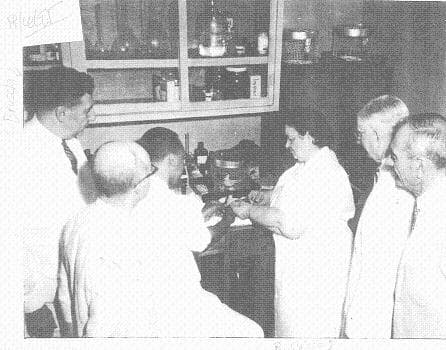 We are always looking for more essiac herbs research to post here.
If you have any links to any studies on the formula as a whole or studies done of any of the herbs in essiac, please share them with us! Simply fill out the form below. It is NOT required that you enter your name or your e-mail address. Feel free to share studies on the individual herbs, or studies on the formula as a whole. We love to share the limited essiac herbs research that is out there with anyone who is interested.