The Essiac Ingredient Blessed Thistle Supports Digestive Health
Essiac includes blessed thistle, a medicinal herb (Compositae Cnicus benedictus). The leaves and flowering tops of blessed thistle is most commonly used for digestive problems such as gas, constipation, and upset stomach. This plant is harvested in the summer months. It grows naturally along roadsides across the U.S., peaking in May and June. This is one of the many medicinal thistles that grow around the world.

In the past, blessed thistle was looked to as a universal panacea. Now, is now considered most useful for digestive problems in particular. It works by stimulating the production of saliva and digestive juices in the gut. Blessed thistle makes up a significant portion of the essiac formula.

Aside from digestive support, it also boasts anti-inflammatory and antibiotic properties. This herb has been used to treat liver and gallbladder diseases. This herb is also used to treat anorexia and poor appetite due to depression. Some natural herbalists use the thistle to support the health of the female reproductive system. It also appears to aid circulation throughout the body. This is a very safe and versatile herb and is critical to the performance of essiac tea.
More History of Blessed Thistle
The first noted used of this herb is in Ayurvedic medicine. However, the use spread to Europe eventually. The Latin name benedictus was derived from the herb's extensive healing properties. By the early sixteenth century, it had become established in European folk medicine. One of the most famous references comes from Shakespeare mentioned who mentioned the thistle in his play Much Ado about Nothing. Spiritually, it was associated with purification and therefore used in purification baths. It was also widely believed that wearing a bit of it would protect one from evil.
This herb was taken in many forms historically. One was to be eaten as a vegetable. The herb can also be made into a powder which can be blended into wine, juice or tea. The herb stimulates digestive juices which means it is helpful for sluggish digestion or where there is a lack of appetite. It has provided this benefit in both European traditional herbalism and also in Ayurvedic medicine over the years. In the United States, it has been administered to support and regulate the female reproductive system. Additionally, it was given to nursing mothers to increase and enrich milk flow. Many of the other thistles, such as milk thistle, have similar qualities. Milk thistle (Silybum marianum), in particular, has been used to support the healthy functioning of the liver and gallbladder as well.
Click here to learn about the other seven essiac tea ingredients.
Click here to read more about Blessed Thistle, one of the herbs in essiac tea.
Purchase your own supply of essiac tea today. It's the same essiac Rene Caisse used.
Essiac tea takes just 10 minutes to prepare once every two weeks. It costs less than 75 cents per day to use.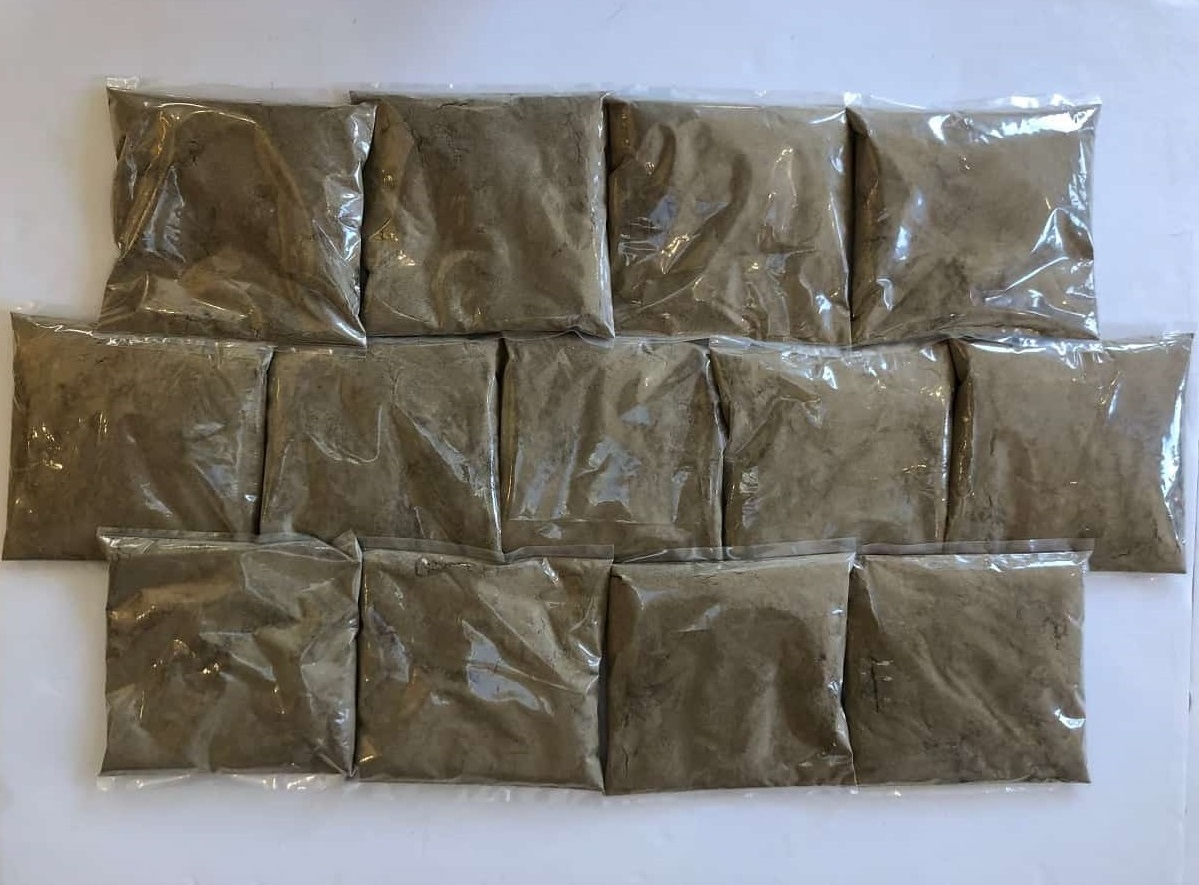 Click here to order our most popular size of essiac: the six month supply at aggressive/improvement of health dose for $164.97. It lasts 9 months at the maintenance dose.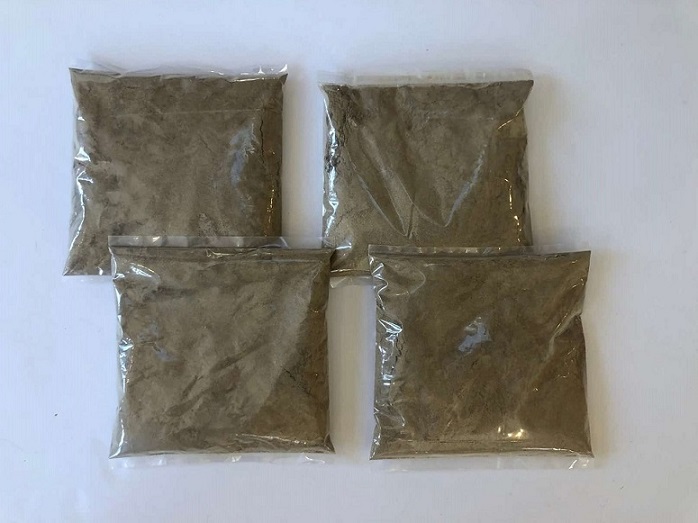 If you'd rather start with a smaller supply of essiac, you can purchase it here for $58.27. This lasts two months at the aggressive/improvement of health dose, or three months at the maintenance dose.
Sign up for our Newsletter and Get Your Free Gift Now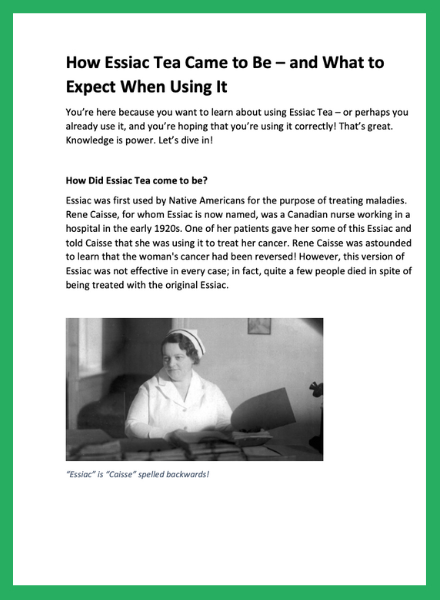 We promise that we will never use your contact information for purpose other than to send you the Newsletters. You will maintain the right to unsubscribe from these e-mails at any time. We never share your information with third parties.